Last week we mentioned that indicators confirmed a reversal on US equities, specifically SPX. The index saw two days of consecutive declines since the beginning of this week, declining to as low as 3919 on Tuesday, losing around 4.4% from last week's high so far. The question is now, is it time to buy?
Technical indicators are still bearish, especially on the daily chart, yet this bearishness is part of a retracement move before the possible Santa rally ahead of the holiday season.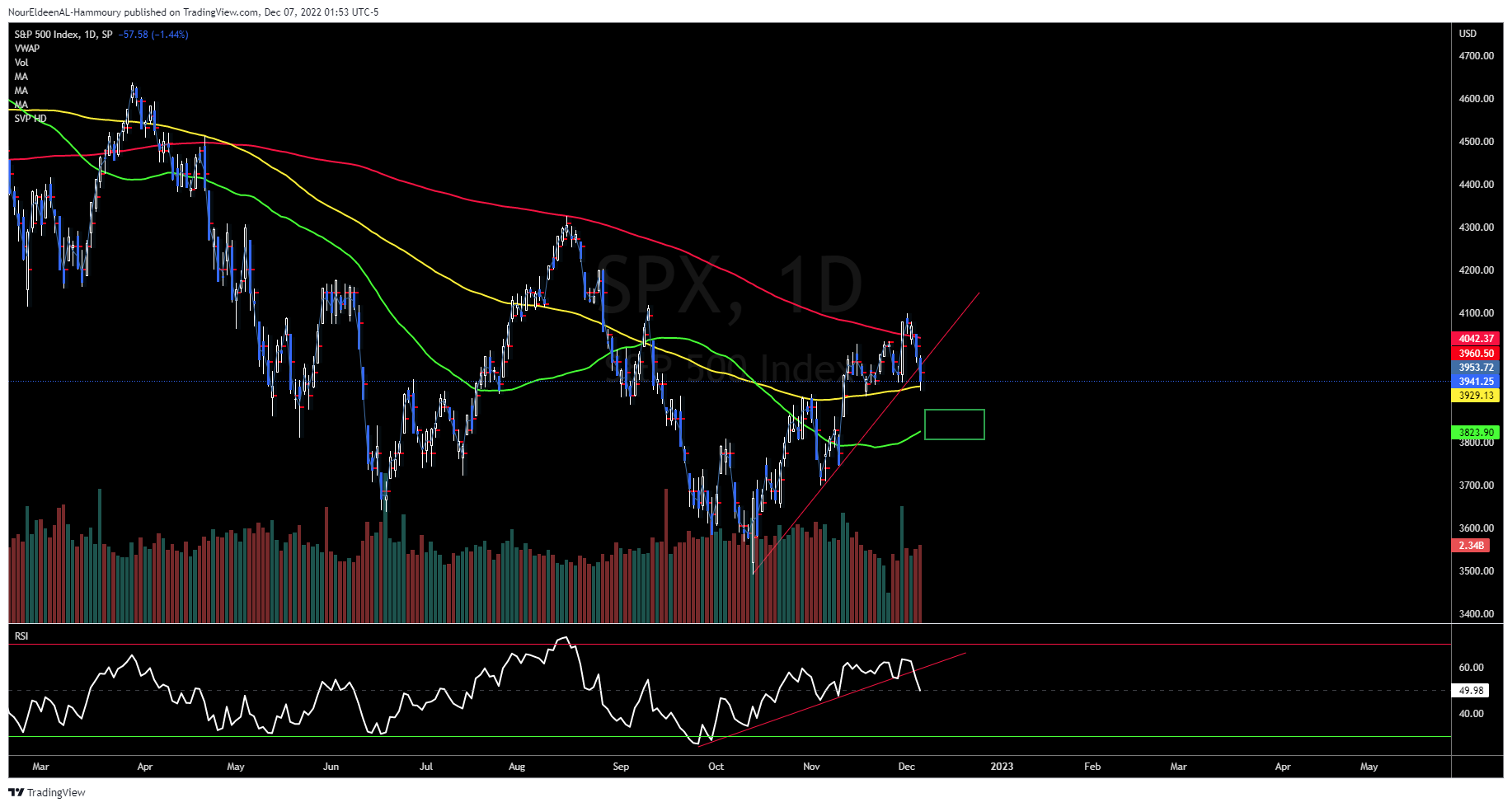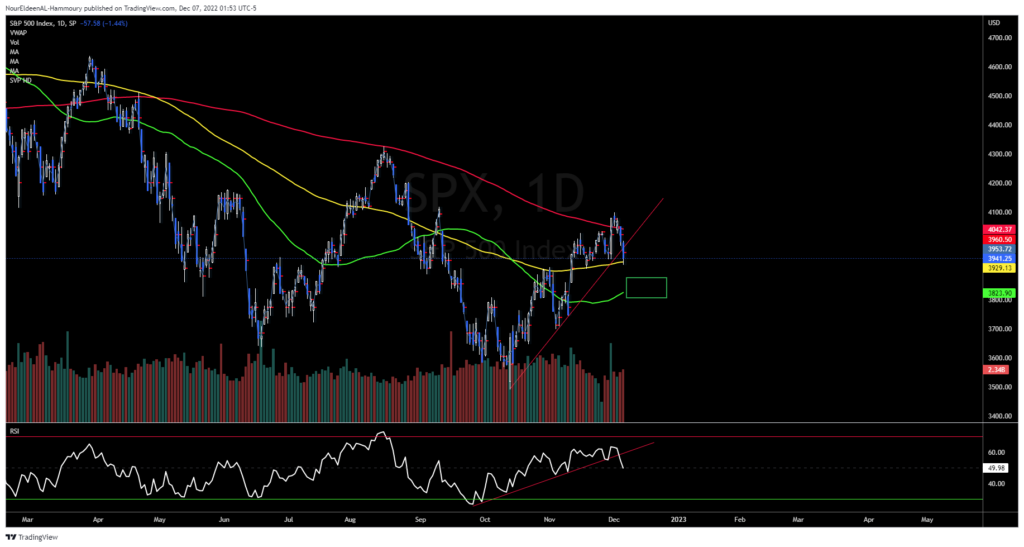 Currently, there are a couple of scenarios that we can lay out as a plan for our next swing trade. In both cases I'm currently looking for long positions only, but not until next Monday.
Scenario #1 Short-Term Play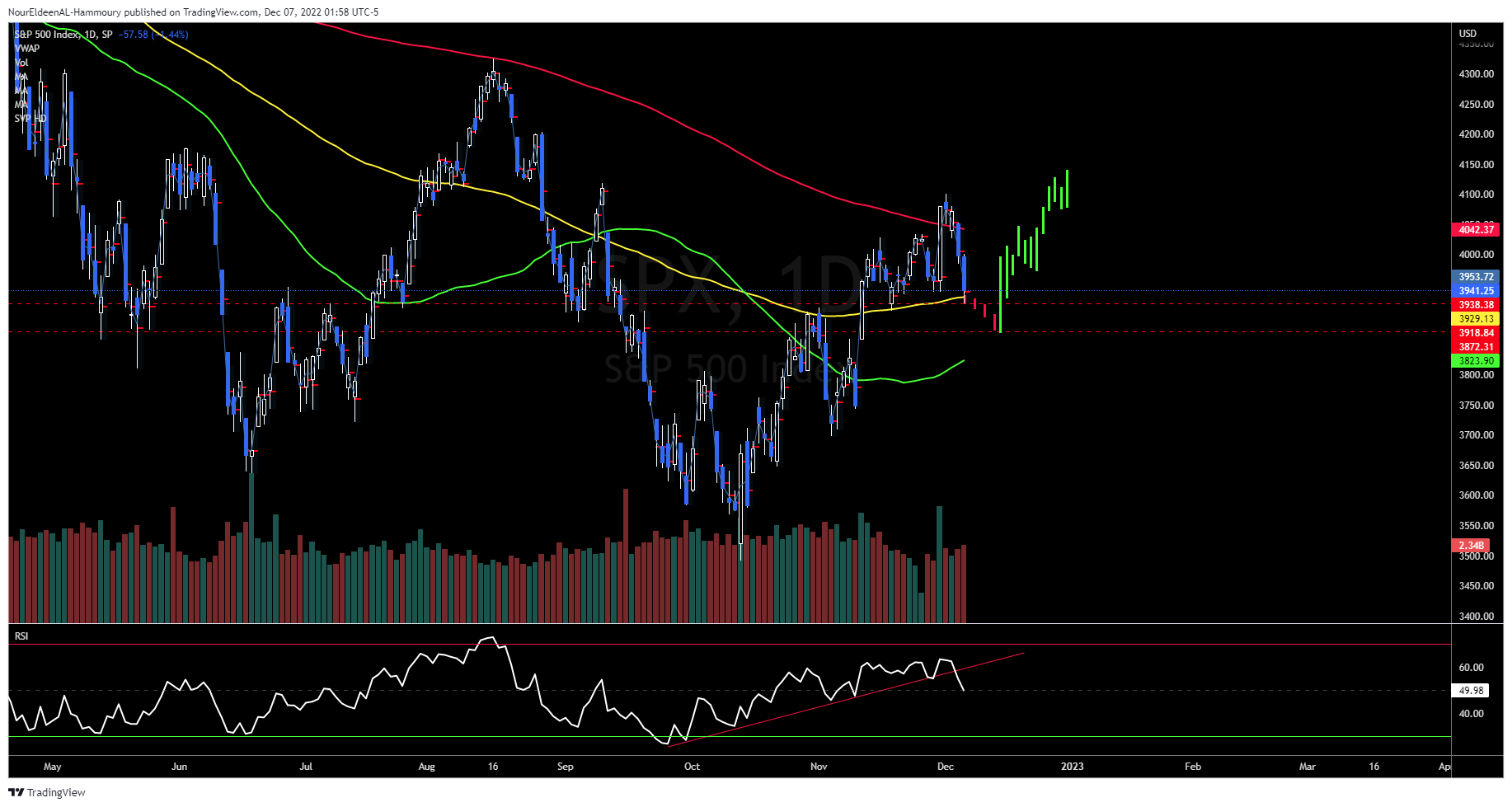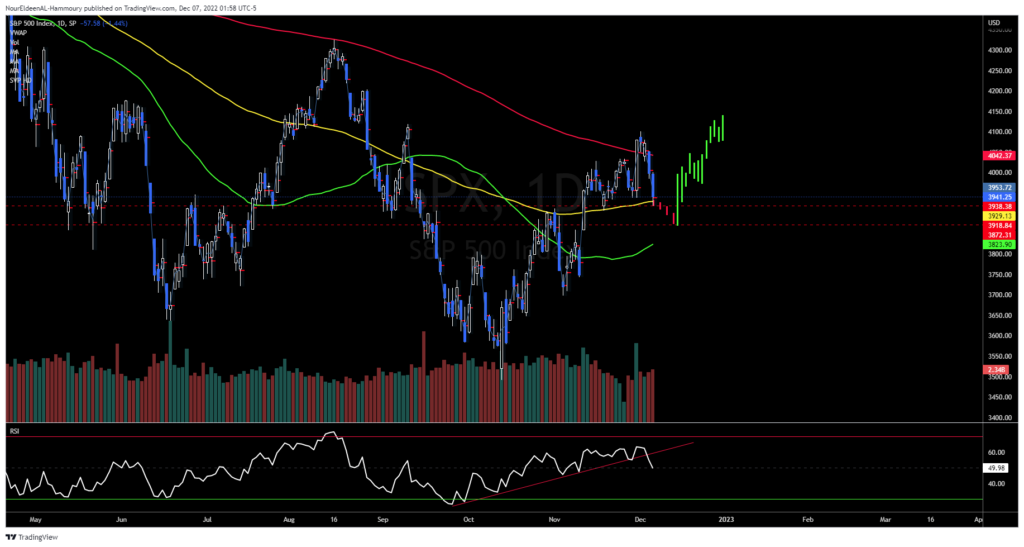 The first scenario would be a short-term play, the area between 3919 and 3873 is the area where we will consider a short-term long position with a stop of 35 points below the bottom of that area, which would be at 3838. On the upside view, last week's high would be our first target before the end of this year.
Scenario #2 Medium-Term Play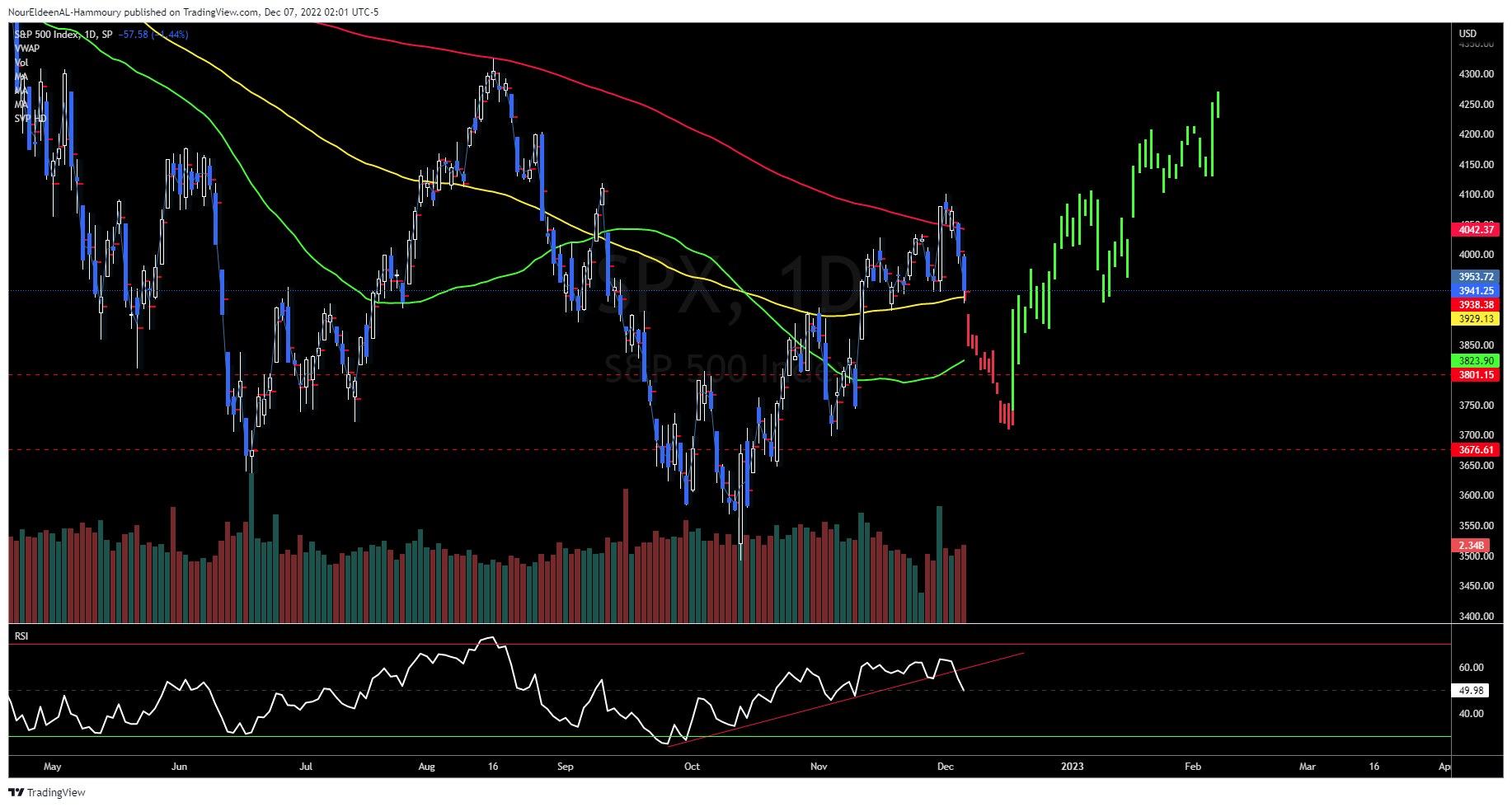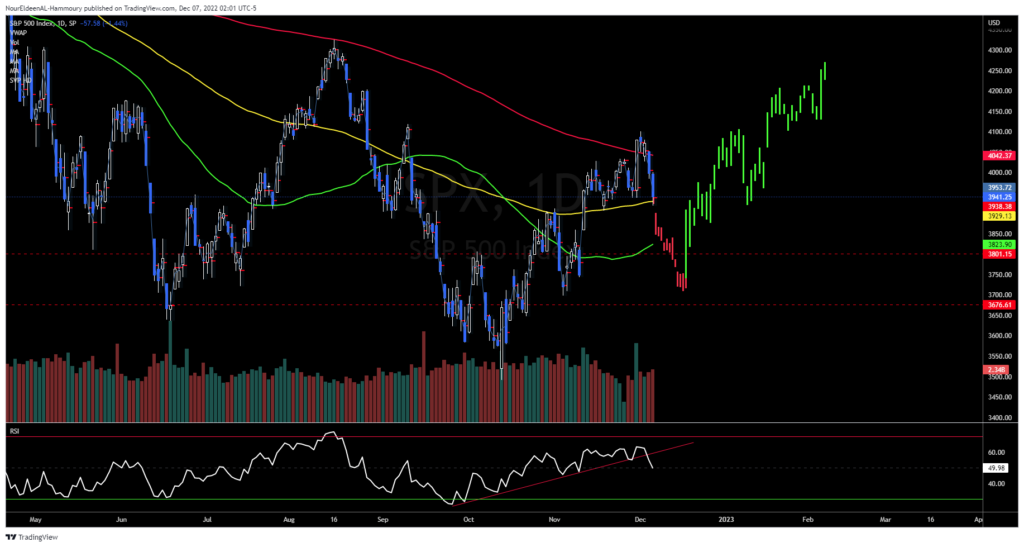 If for some reason we get stopped on our short-term play, we will have to wait for a deeper retracement to the downside before we can enter.
The medium-term trade buying area stands between 3800 and 3677, I understand that the area is a little bit wide, but it will be sufficient for our risk/reward ratio, as we will be targeting the 4200 resistance area, somewhere in January or February.
All Eyes on Inflation & The Fed Next
In the coming days, markets will be watching more data very carefully, including the PPI on Friday and the inflation data next week, ahead of the Federal Reserve's final meeting for this year. For the time being, a 50bps rate hike is still on the table, while the upcoming inflation data would be the key to confirming or denying the possibility of another 75-bps rate hike. Yet I still believe that a 50bps rate hike with a dovish tone is more likely and such a decision will be welcomed.
Swing Trades Update
Over the past few days, we trimmed more of our positions on MSFT, JNJ, AMD, and CSCO after the recent rally, and currently, we are only holding 10% of the initial position I'm planning to keep these positions until January.
Live Stream Trades
In our live-streaming session last week, we entered three trades, including SPX, EURUSD, and GBPUSD and all of them are in green. SPX short from 4040 to 3919 yielding well over 100 points within a few days. GBPUSD also gave us over 75 pips by the end of Tuesday's session, while we wait for a little bit more profit on EURUSD which we did short around 1.0485, looking for an initial target of 1.0440 and 1.0400.
Live Streaming This Week
This week I will be hosting two live trading sessions on Wednesday the 7th of December and on Friday the 9th of December. Those two sessions will start at 8:00 am NY time and will continue until the NYSE closing bell. You can register and save your spot by clicking the following button.