The US equities had two days of consecutive declines after last week's rally, SPX closed the day below 3960 while DowJones was able to close the day unchanged. With such a move, a short-term top is in place and a reversal is confirmed, the question is, for how long will it last?
The technical indicators are not overbought, especially the RSI, and such a move to the downside is considered a short-term retracement before the recovery resumes. I will be looking to short rallies until the end of the first week of December and then, I will be more than happy to try and join the Santa rally ahead of the holiday season.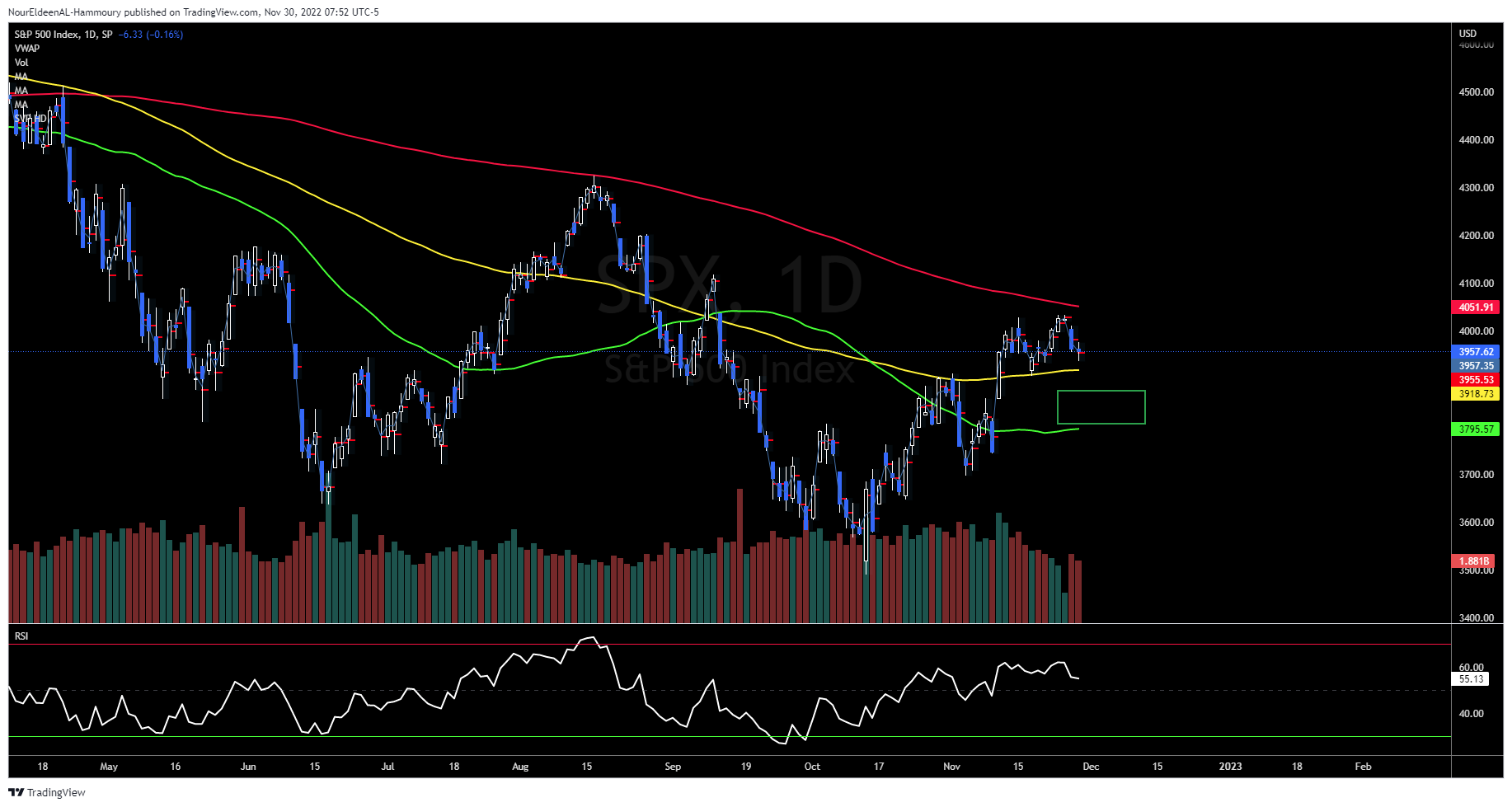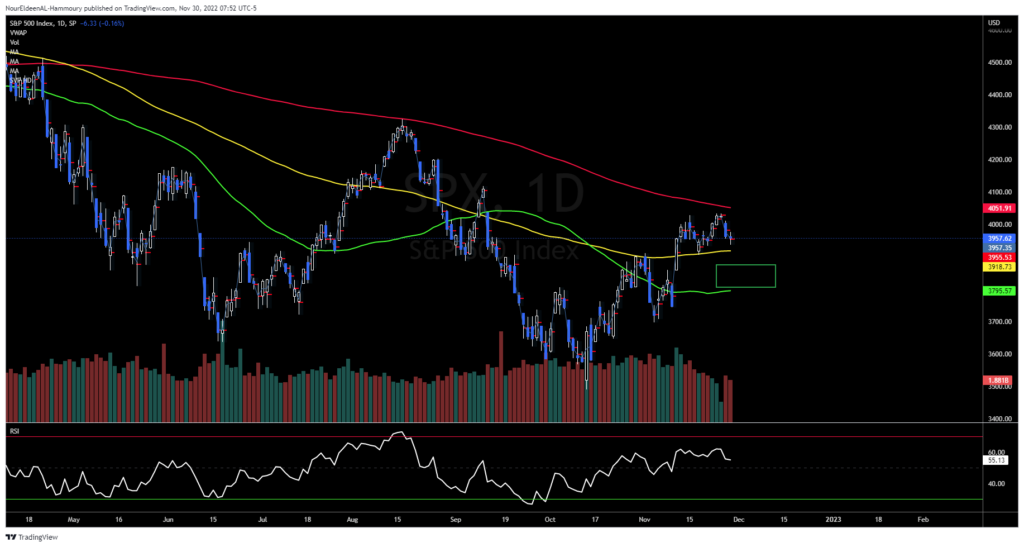 The next possible support for SPX stands at 3918 which represents its 100-DAY MA, a break of which would clear the way for further declines towards 3900. On a deeper retracement, the downside retracement is likely to be limited between 3885 and 3850, this is the area where I will be interested in building another swing trade until the end of the year.
Downside Catalyst
On Wednesday all eyes will be on the GDP and the ADP Non-Farm employment change data, which might be the catalyst for further declines ahead, especially if both show positive outcomes. Strong data would send a temporary signal that the Federal Reserve still has more room to hike rates and would decrease the chances of a pause or a slower rate hike ahead.
Swing Trades
Despite the possible short-term reversal ahead, I am still holding my swing trades mentioned in our group chat, including AMD, JNJ, CSCO, and MSFT. Although I did trim my positions on AMD and JNJ on the recent push, while am still holding a full position on both CSCO and MSFT, which both expires in March and January respectively.
Oversold DXY?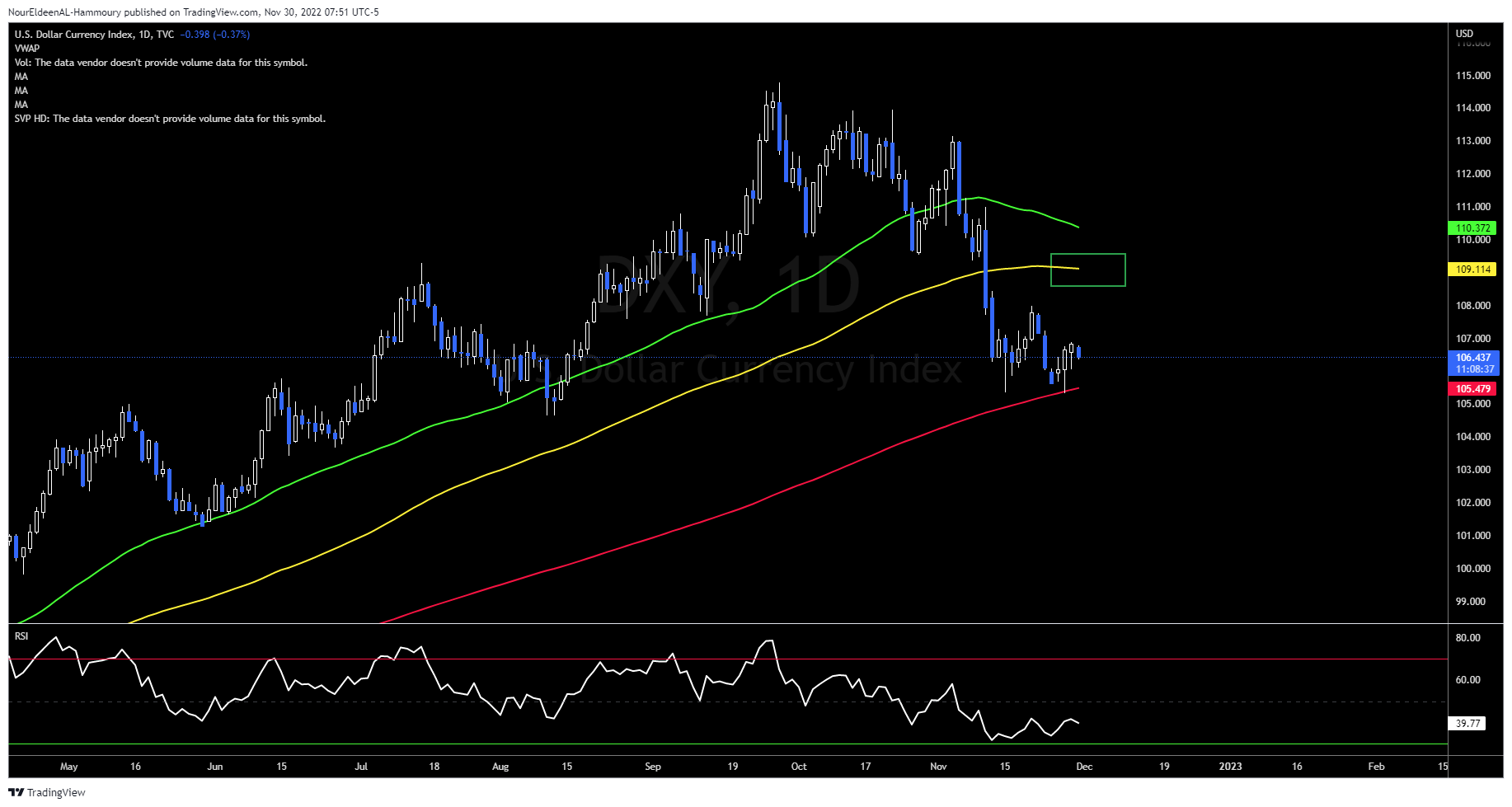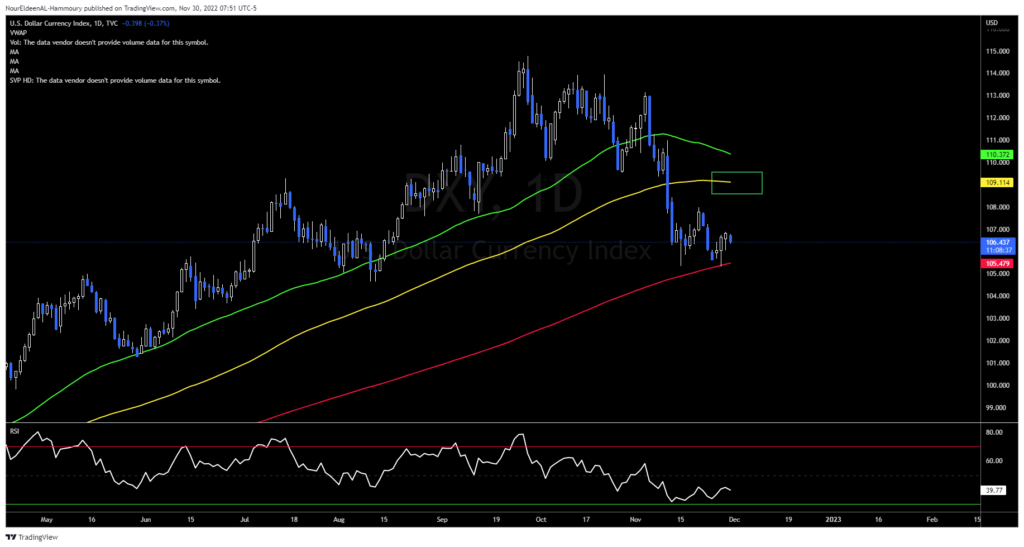 The US Dollar declined sharply over the past few weeks and tested its 200-DAY MA at 105.47 on Monday for the first time since June 2021. DXY managed to bounce off that MA for three days in a row, while the RSI indicator is starting to show some bullish signs. Over the next few days, I will be looking to buy the Dollar on dips until the end of the first week of December, such retracement to the upside is likely to be limited below 109.11 which represents its 100-DAY MA.
All-Day Live Streaming
As mentioned on Twitter, this week I will host two live streaming sessions. These sessions will last for over 6 hours, and its open for everyone to join and watch all the trades that we will be executing throughout the day. You can register and save your spot by following the links below
Wednesday 30th November 2022 session: Register
Friday 2nd December, 2022 session: Register
Hope to see you all there.